sonar
spilgames-mapreduce
---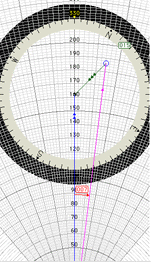 E6B whizz-wheel simulator
e6b simulator in Java
Role: Designer/Developer
Client: VDS from
June 2000
until
December 2000
I used to teach "classical navigation" at a pilot training school.
For my teaching I developed a browser application (using a Java applet) that simulates and clarifies the use of a navigation instrument the 'E6B Whiz Wheel'.
Due to lack of time and financial incentive I have never gotten around to porting this to modern browsers technologies. This application is still actively being used in Brasilian pilot schools.